"Why is Athens like the wick of a candle? "
"Because it is in the midst of Greece (grease)."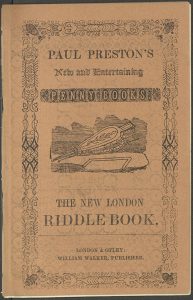 There's nothing new about corny jokes and riddles, as the New London Riddle Book reveals. This small chapbook (only 12 pages including both covers) sold for a penny, and was promoted "for Christmas parties."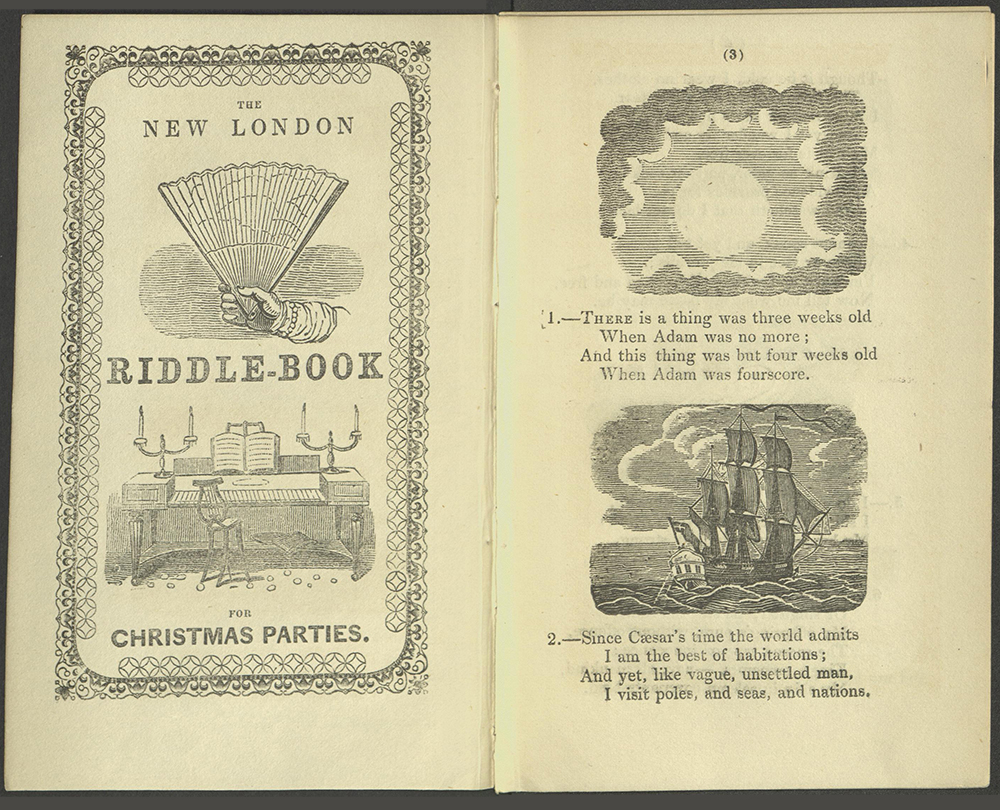 Seven pages of long riddles in verse reinforce the idea that the book is meant for use by groups. Most of the illustrations that accompany the riddles reveal the answers. This might be amusing for younger or impatient individual readers, but it makes more sense in the context of one person reading the riddles to an audience, and prompting them to guess. It would also let you give a hint to the youngest participants if they could not come up with the answer on their own.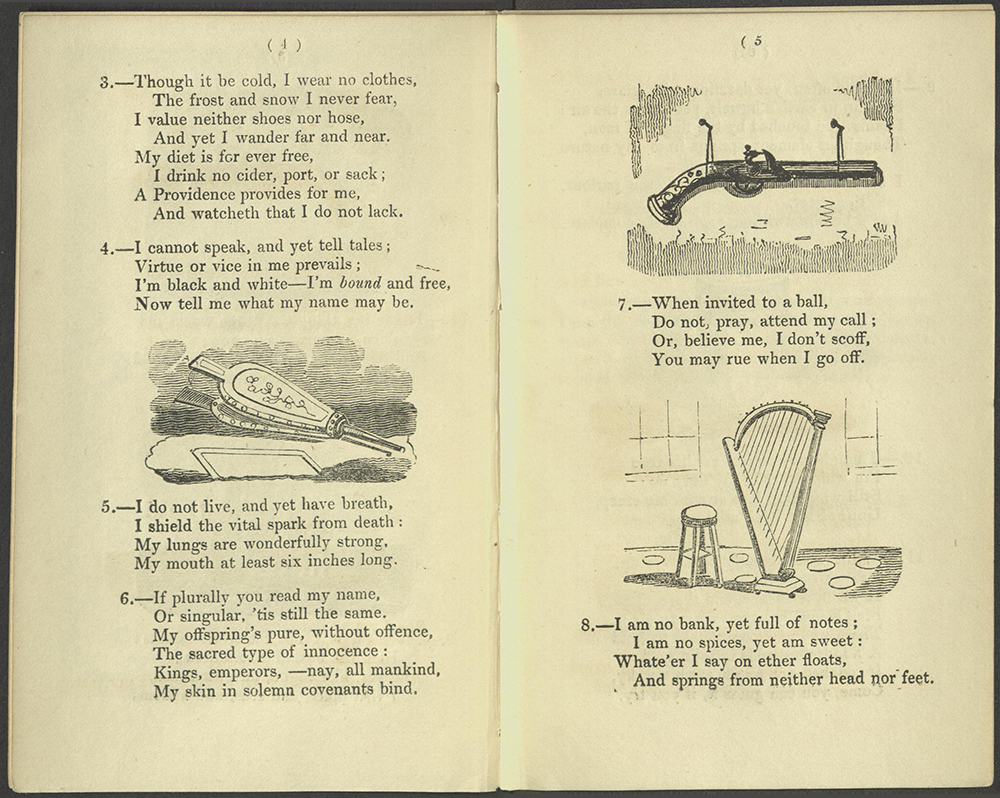 Some of the riddles are more rewarding than others (surely no one could actually guess the correct answer to No. 3, above from among all the possibilities). But No. 5 seems likely to provoke amusement on its own:
"I do not live, and yet have breath,
I shield the vital spark from death:
My lungs are wonderfully strong.
My mouth at least six inches long."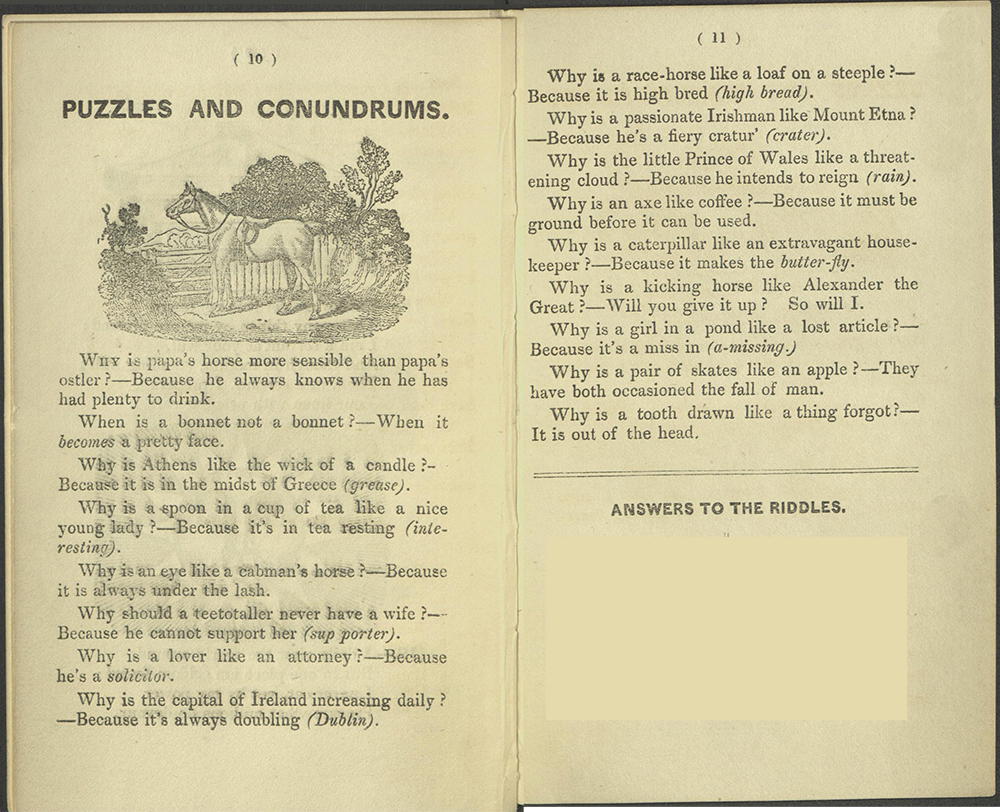 The silly short "puzzles and conundrums", which are more like the riddles familiar to us, are punny, corny, and cringe-worthy – perfect to share with Dad on Father's Day, unless they are already among his favorites. Try him on some of these:
"Why is the capital of Ireland increasing daily ?
—Because it's always doubling (Dublin)."
"Why is a spoon in a cup of tea like a nice young lady ?
—Because it's in tea resting (interesting)."
Or enjoy a brief tribute to the future Edward VII:
"Why is the little Prince of Wales like a threatening cloud ?
—Because he intends to reign (rain)."
We've hidden the answers to the long riddles in the image above, but you can read the entire book on the Internet Archive. And give our regards to the Dad of your choice!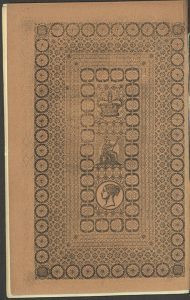 The New London Riddle Book. London ;: William Walker, Publisher, 1850.
With the continuing closure of the Library, we are blogging regularly about books from the exhibition, The Girl's Own Book. The exhibition's run has been extended through the 2020-2021 academic year. Information about when it will open to visitors and related programming will be available when we are able to give it. Please follow us on Facebook or subscribe here for notices of new blog posts.