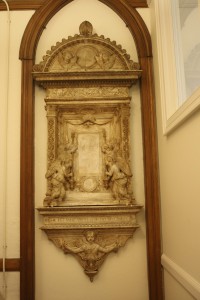 Yesterday a reproduction plaster relief of the Tabernacle or Ciborium in the Medici
Chapel Church of Santa Croce in Florence was re-installed on the 2nd floor of Taylor Hall. It is a late 19th century reproduction after the original mid-15th century work by Mino da Fiesole (1429 – 1484).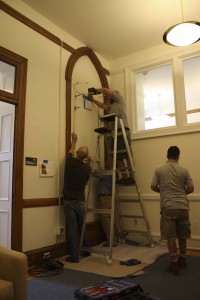 To safely install the four-part plaster relief, a metal armature was constructed to support each section separately.  This insures that the weight of each piece is supported by the structure and not by the sections of the relief beneath.  The armature was installed first.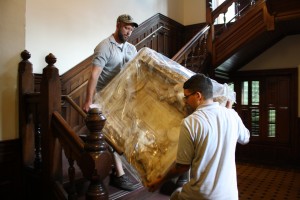 Then each section of the relief was installed one at a time, starting at the bottom, by professional art installers.