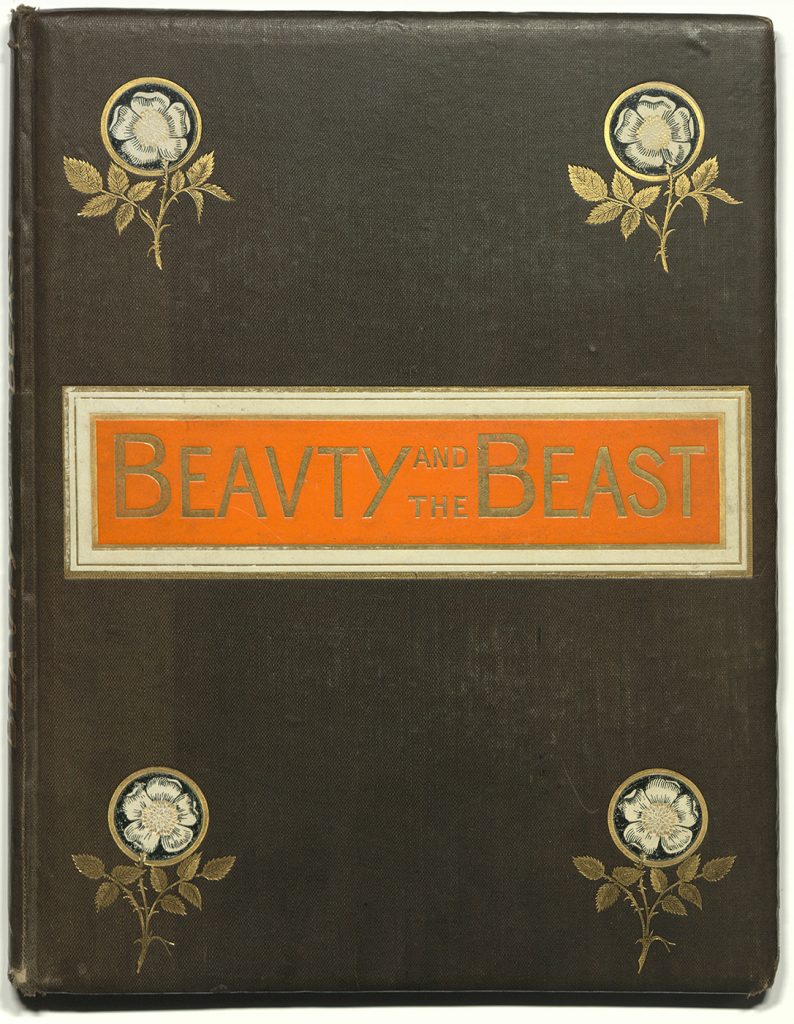 The fairy tale Beauty and the Beast has received attention recently with Disney's release of a live action version of the film. Like any adaptation, the film is not exactly the same as its predecessors. However, the differences between Disney's animated and live action films are not as noticeable when compared to older versions of the story like the circa 1875 version pictured below. As further indication of Beauty and the Beast's long history, even this version describes itself as "An Old Tale New-Told."
Eleanor Vere Boyle's illustrated book Beauty and the Beast not only recounts the well-known plot, but also includes elements that are reminiscent of other fairy tales. One of the most obvious is that in this version, Beauty has two sisters, and her attractiveness and sweet disposition are catalysts for their envy. The girls' mother died, and though Beauty's father loves her very much, for most of the story he is oblivious to the sisters' animosity toward Beauty. Although there are an additional two brothers added to the mix, the general family dynamic resembles Cinderella's experience.
Check out the illustrations below for more comparisons to other fairy tales and a unique depiction of the Beast!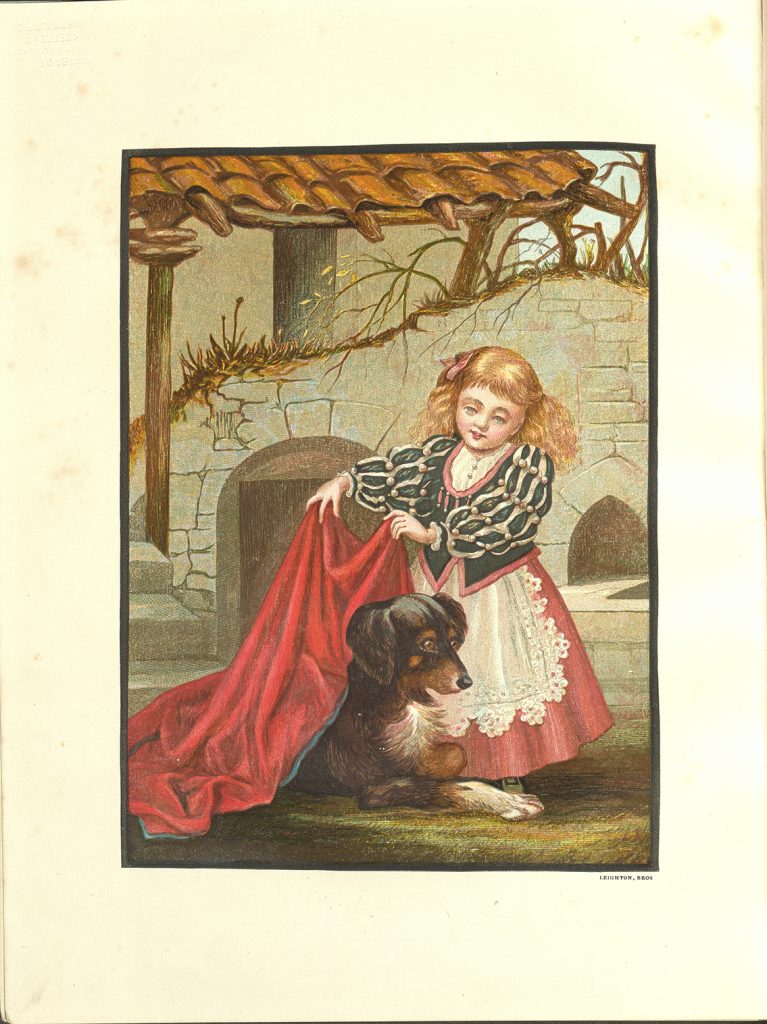 This image shows Beauty as a young girl with "her new scarlet cloak, to wrap her friend the old watch dog in!" This action is included to demonstrate her good character. Her cloak reminded me of Little Red Riding Hood.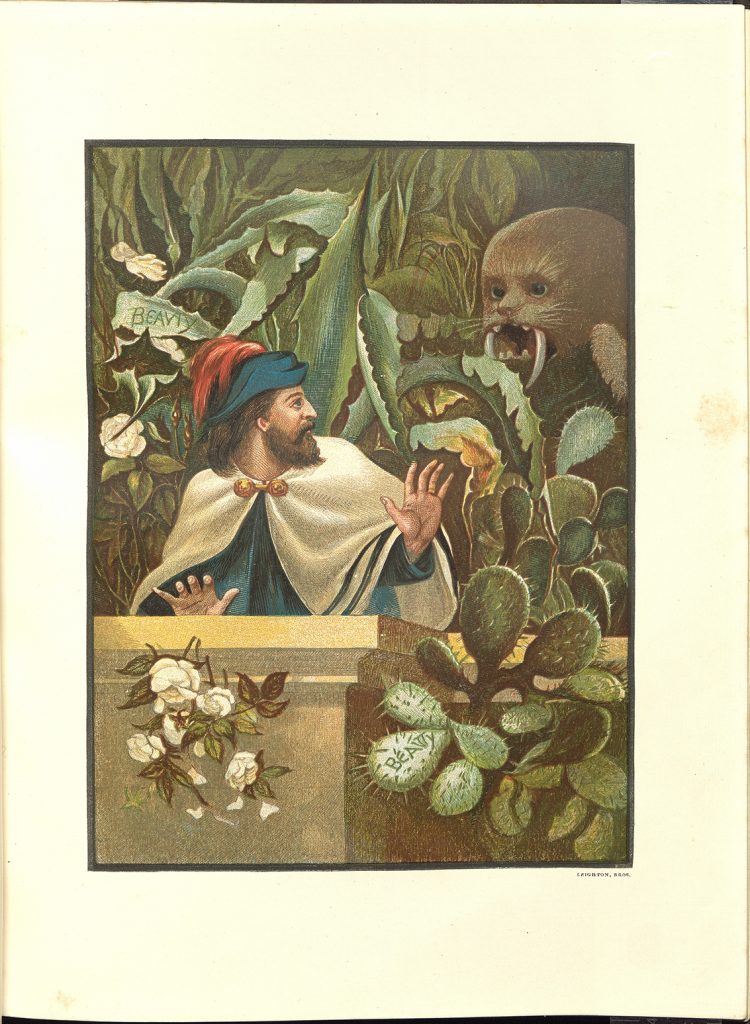 In this scene, Beauty's father enters the Beast's garden intending to take a white rose back for Beauty. Stealing a plant for a loved one (and facing consequences for doing so) calls to mind the story of Rapunzel. This image is the first glimpse the reader gets of the Beast.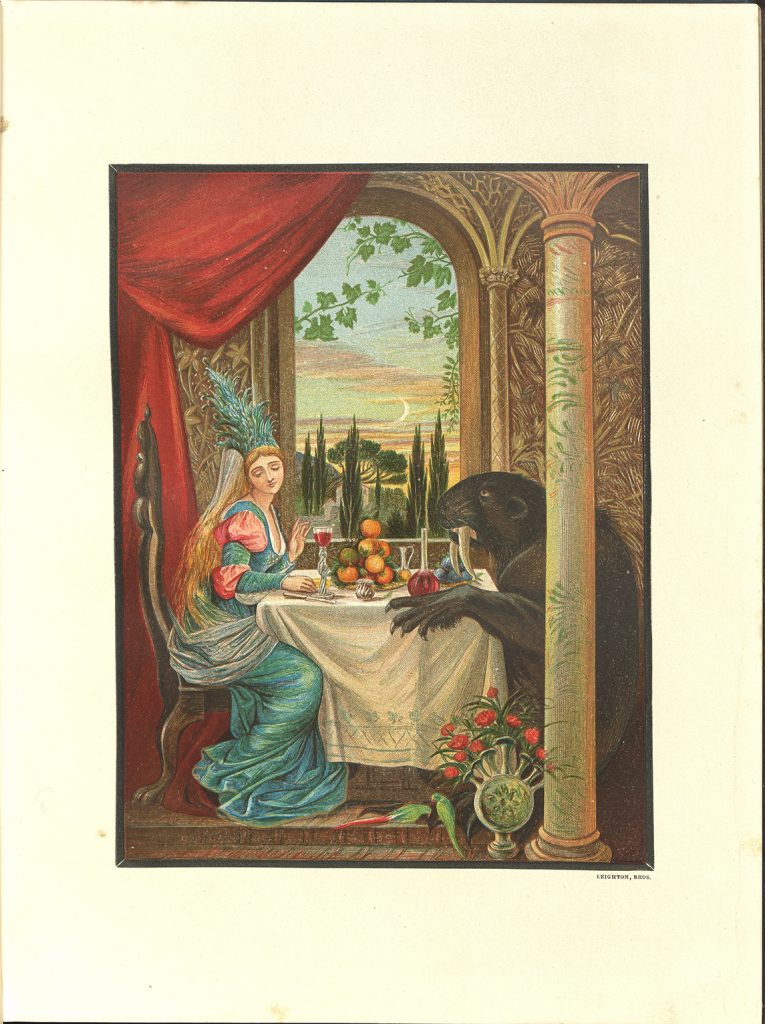 Each night when they dine, the Beast asks Beauty to marry him. Though she resists, she is slowly falling in love with him.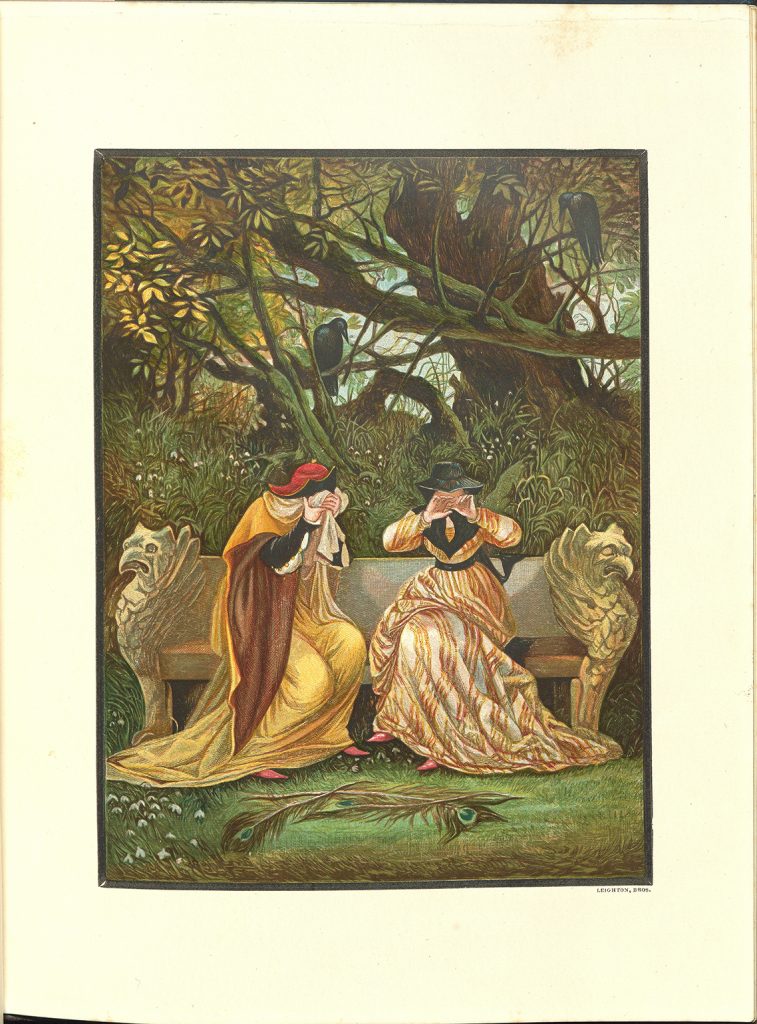 When Beauty returns home to visit her family, we encounter this scene in which Beauty's sisters weep because even in her exile, their sister has returned dressed more finely then they, courtesy of the Beast. The ravens later overhear the sisters plotting Beauty's death. Although the birds are portrayed neither as good nor evil, I thought of a few Snow White movies that feature ravens alongside the villain like "Snow White and the Seven Dwarfs" (1937) and the more recent "Snow White and the Huntsman."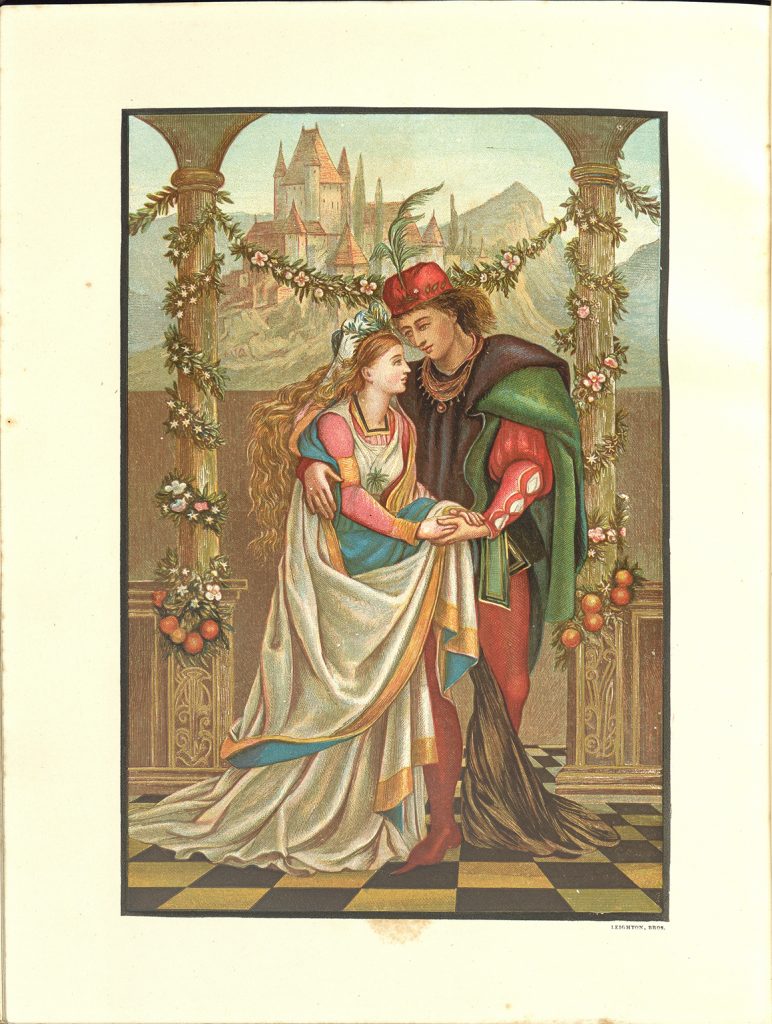 After Beauty professes her love for him, the Beast is transformed back into his princely self. Like Tchaikovsky's Sleeping Beauty ballet, the rest of the castle "wakes up" as well, including the Beast's mother, the Queen.
Isabel Gellert, Class of 2019