In 1809 the publisher J. Aldis of London printed a little picture book that invited many famous literary characters to a May Day birthday party. The birthday girl was Goody Two Shoes, who first appeared in 1765, a virtuous, hardworking girl who rose from poverty to comfortable respectability. In this, later, work she took advantage of her wealth to give a ball.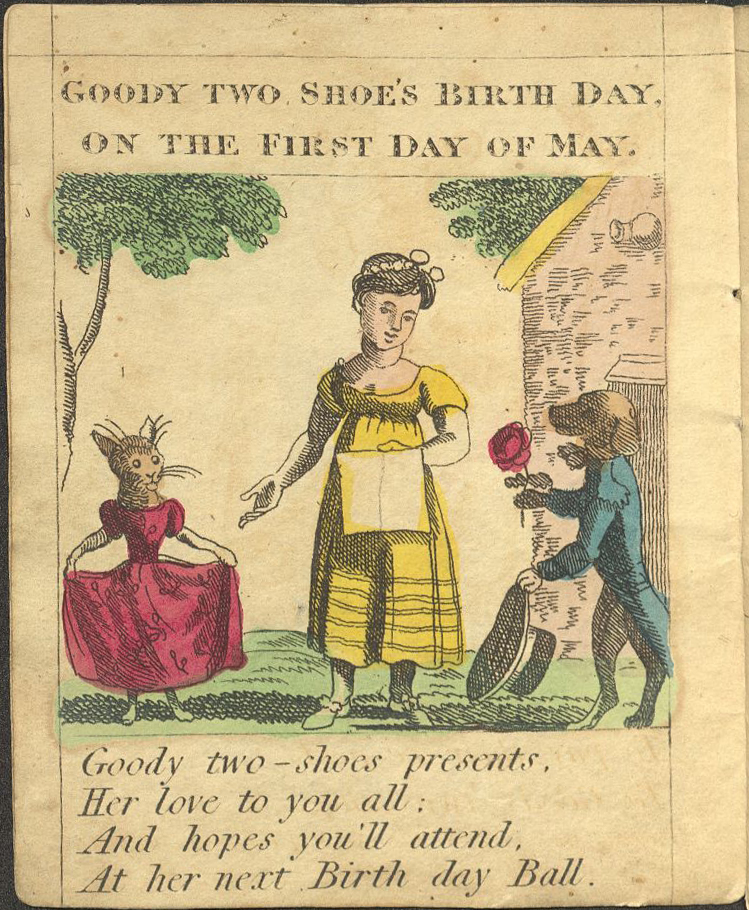 The guests included a recent star in the juvenile literature firmament: Old Mother Hubbard and her dog (from a nursery rhyme published in 1805).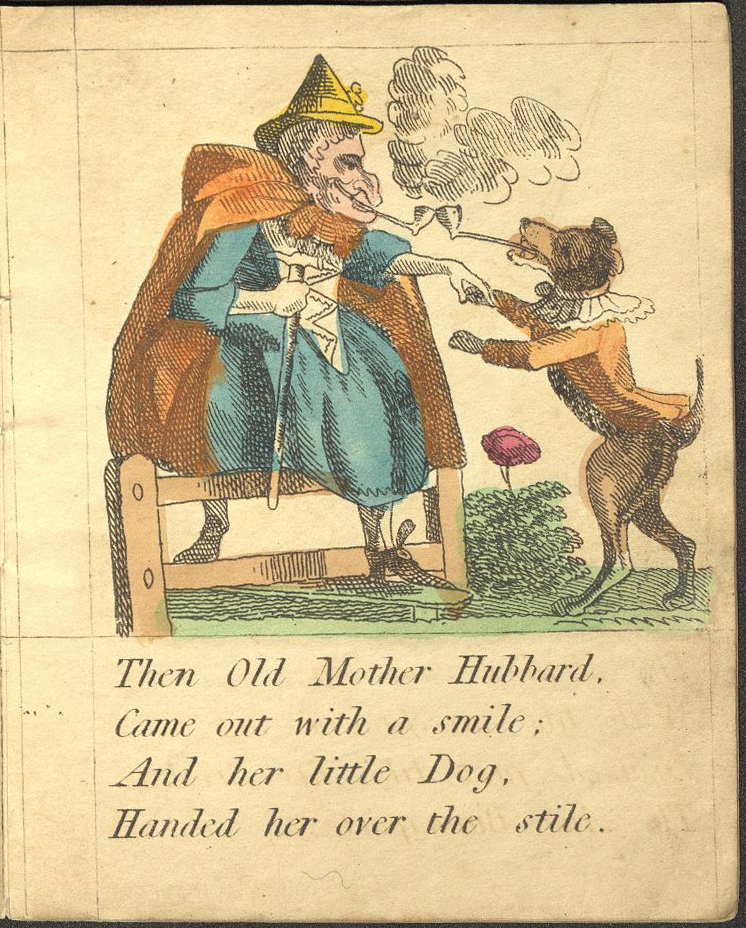 Dick Whittington (a real Lord Mayor of London in the fifteenth century whose wildly revised and inaccurate history was popular by the 1700's) and his cat appear hand in hand with Little Red Riding Hood.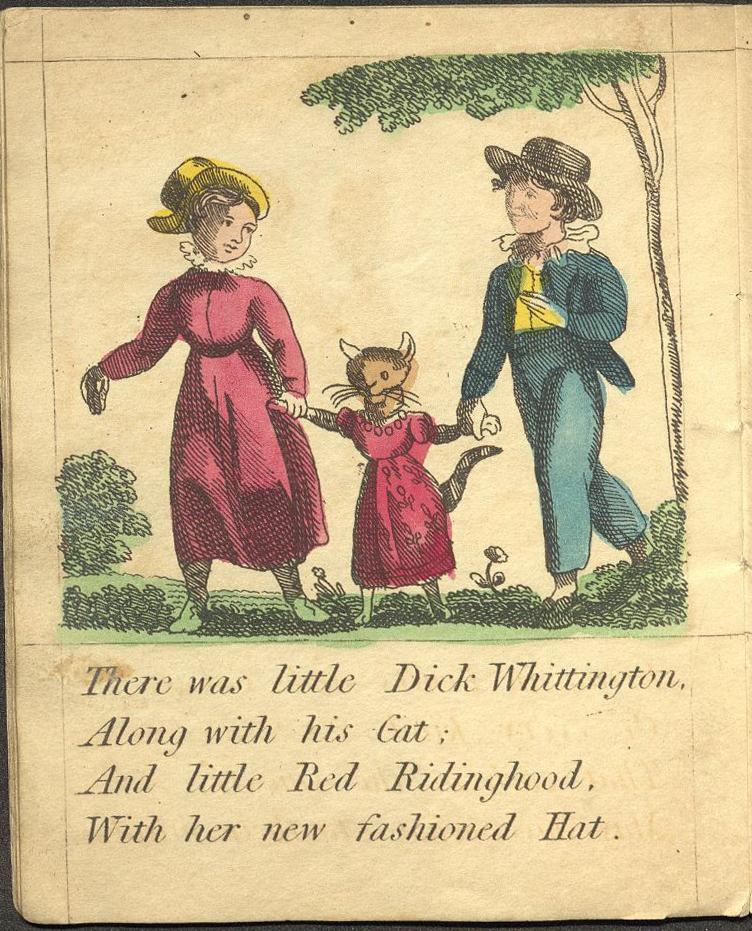 A monkey in a fancy hat provides a slap at Napoleon, a hot topic during the Peninsular War.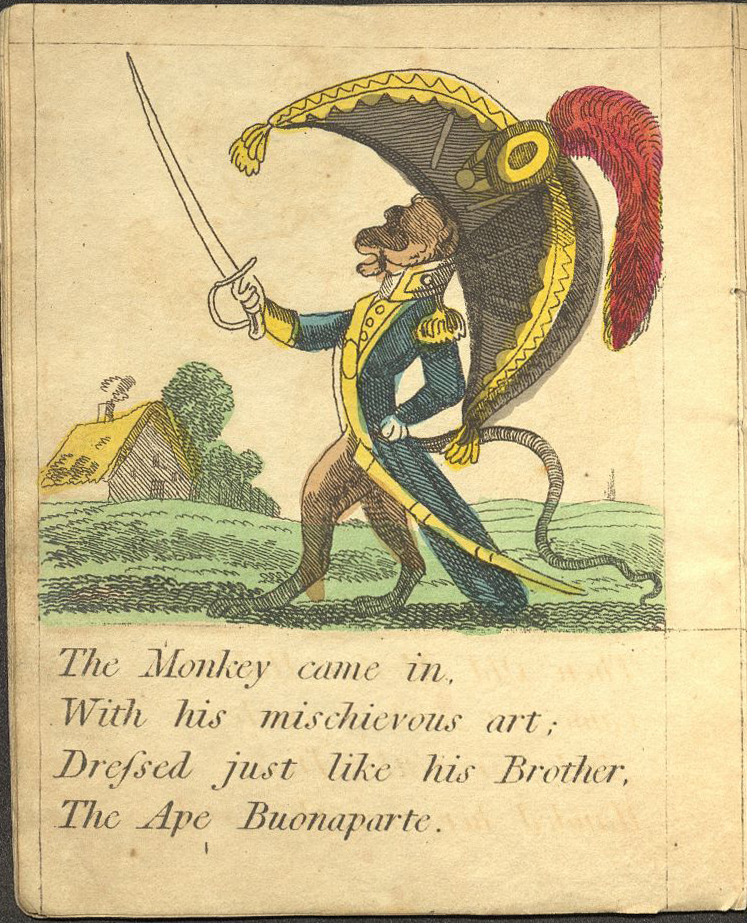 Pompey the Little, the canine subject of a roman a clef from 1751, offered acrobatic entertainment.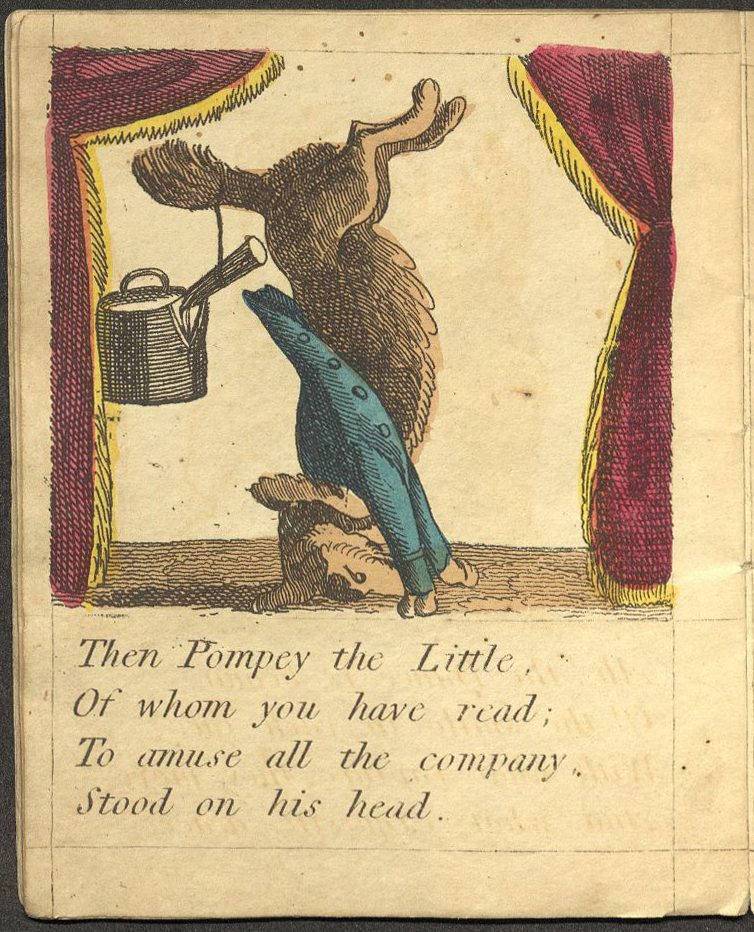 Little Tommy Tucker (first published 1744), of course, sang for his supper.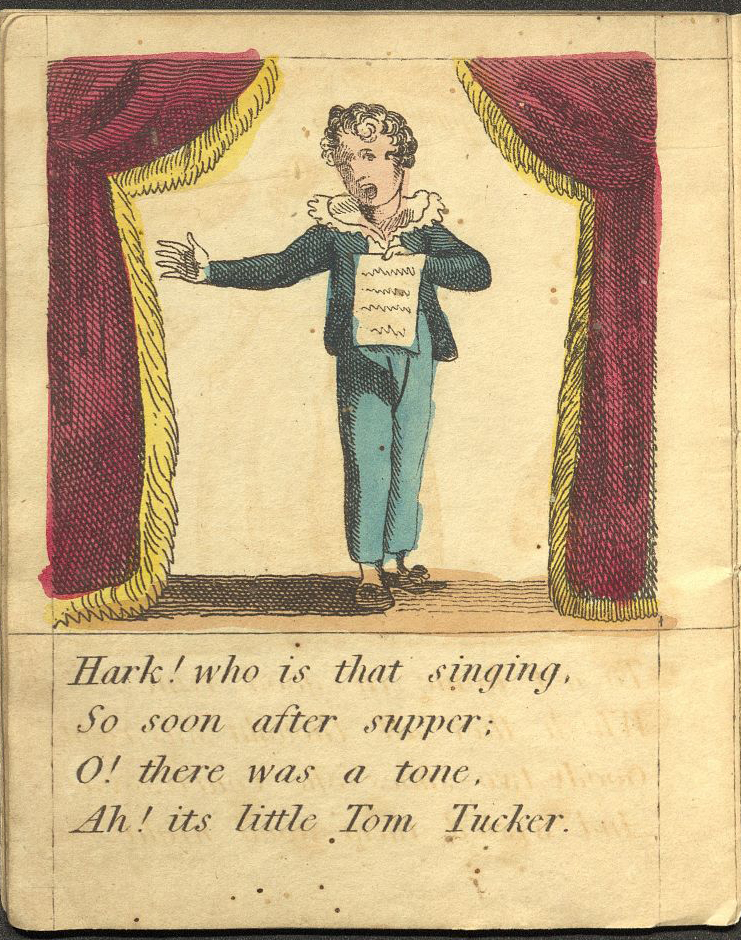 The feast and dancing commenced.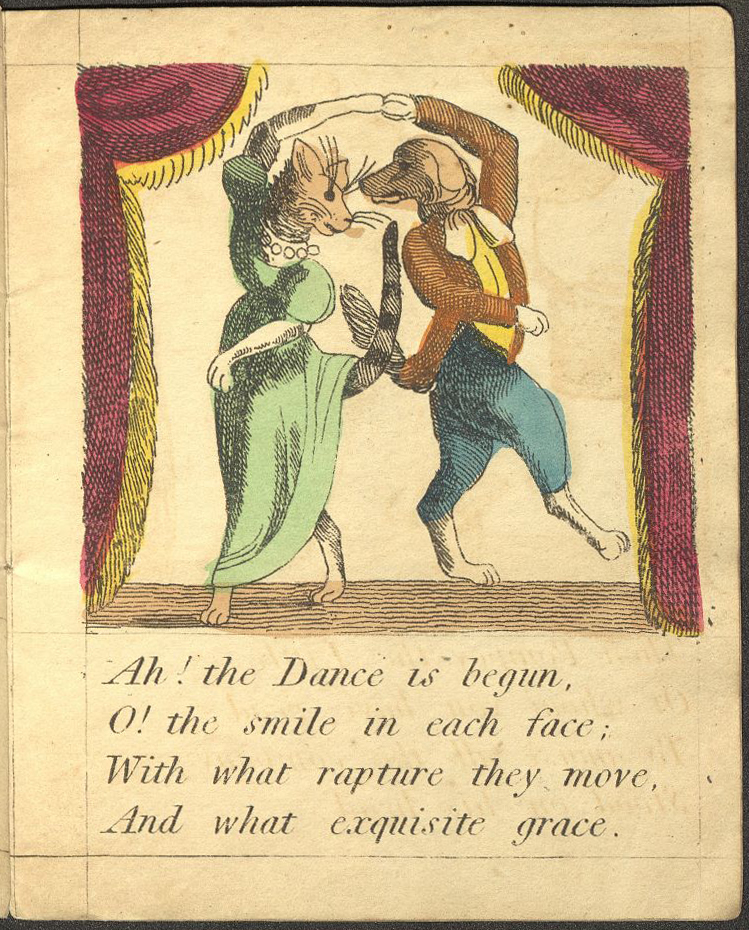 And a wonderful time was had by all!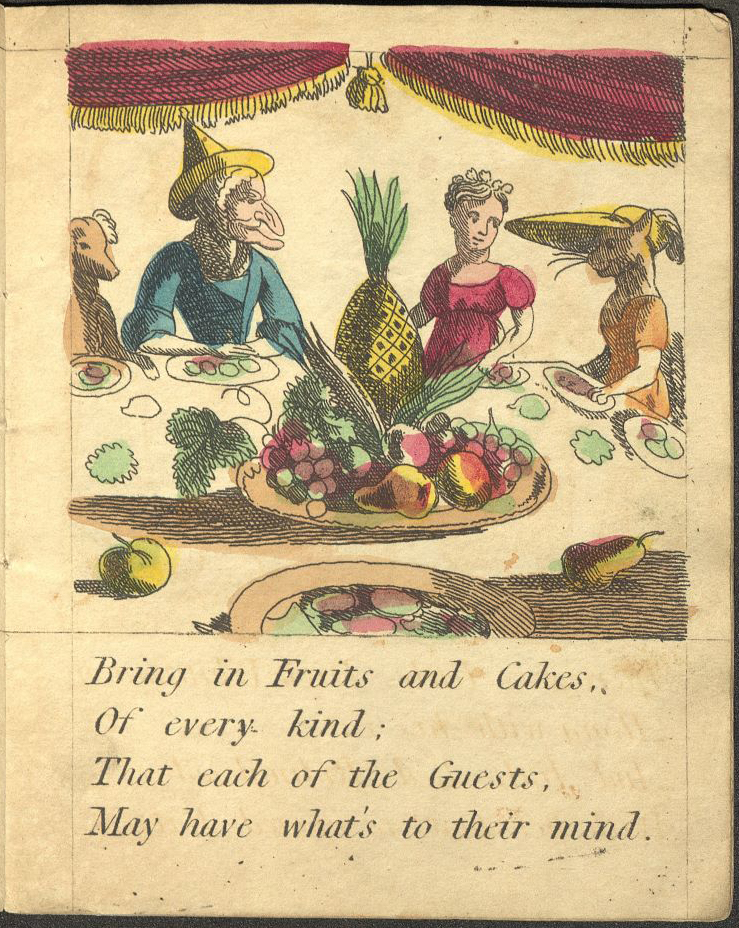 Goody Two Shoe's Birth Day, on the First Day of May. London: J. Aldis, No. 9 Pavement, Moorfields. March 1, 1809.
A scan of the entire book is available on the Internet Archive at https://archive.org/details/AHistoryOfGoodyTwoShoesBirthDay
Marianne Hansen, Curator of Rare Books and Manuscripts