(WA Bentley, in Appleton's Popular Science Monthly, 1898)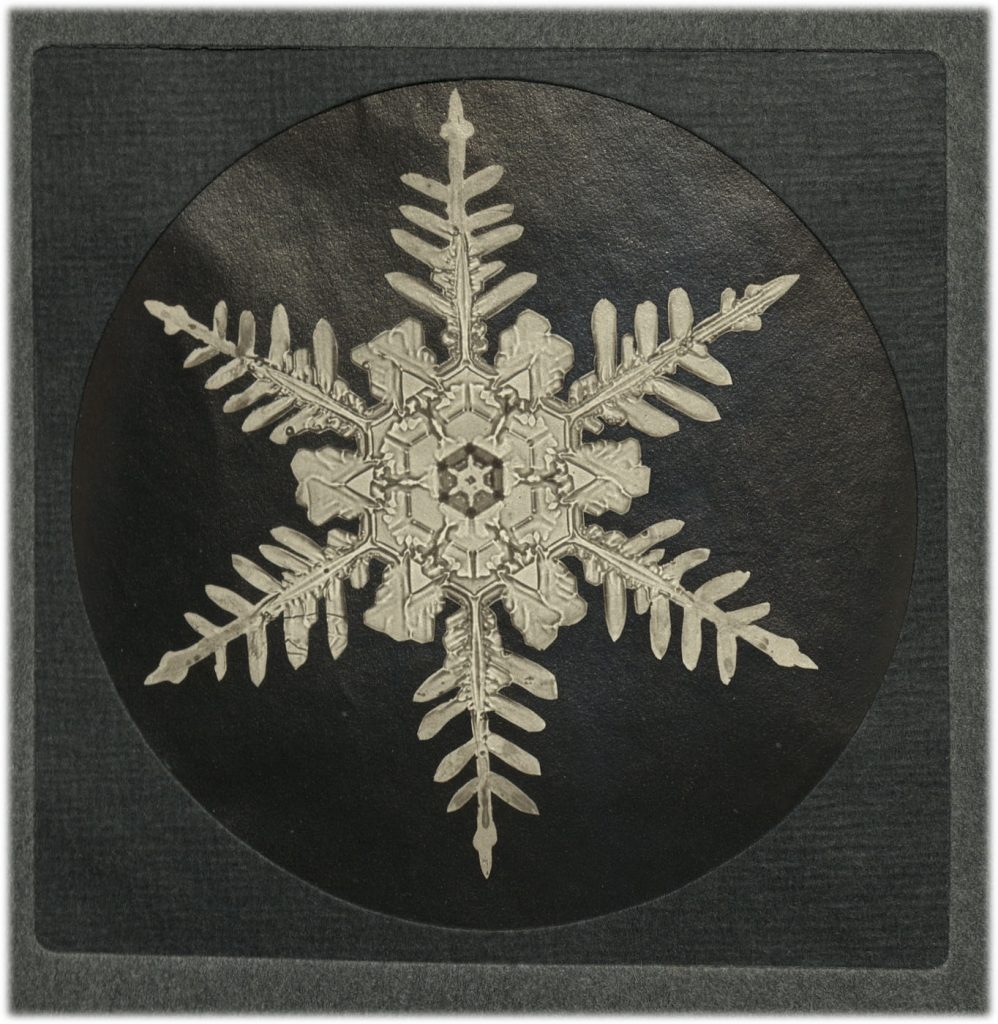 Wilson Alwyn Bentley (February 7, 1865 – December 23, 1931) was a pioneering photographer of snowflakes (and other weather phenomena) and an innovative researcher into many branches of meteorology. Over the course of his lifetime, he successfully photographed more than 5000 individual snowflakes.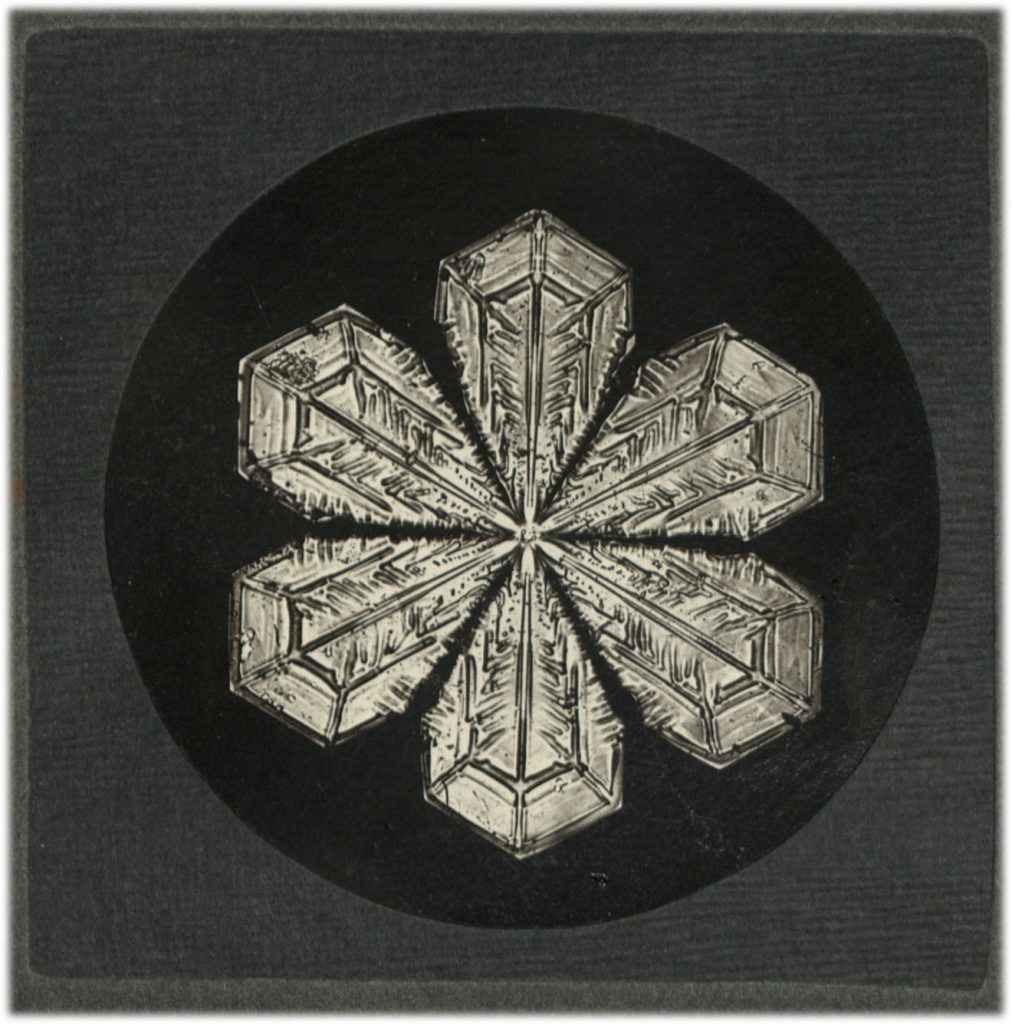 Although Bentley worked alone, and was home-schooled and then self-taught, his photographs and research were recognized in his lifetime by fellow scientists. His first article was published in 1898 in Appleton's Popular Scientific Monthly. He published frequently in Monthly Weather Review and his articles also appeared in Scientific American, National Geographic, Popular Mechanics ( see http://www.snowflakebentley.com/WBpopmech.htm for his article from 1922 on his photographic methods), and many general interest magazines.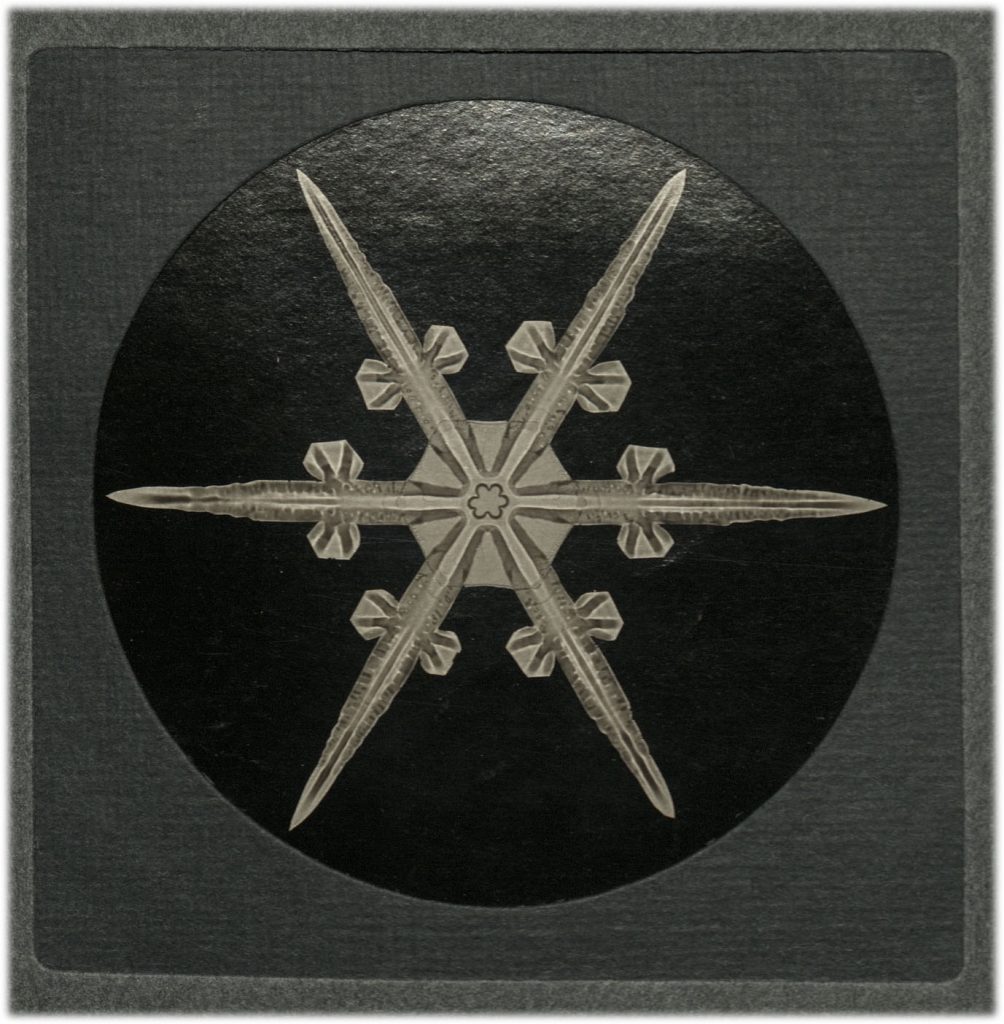 His magnum opus, Bentley, W. A., and W. J. Humphreys. Snow Crystals, New York, McGraw-Hill Book Co., 1931, was published shortly before his death. It includes more than 2000 photomicrographs, mostly snow crystals but also hail, frost, and dew.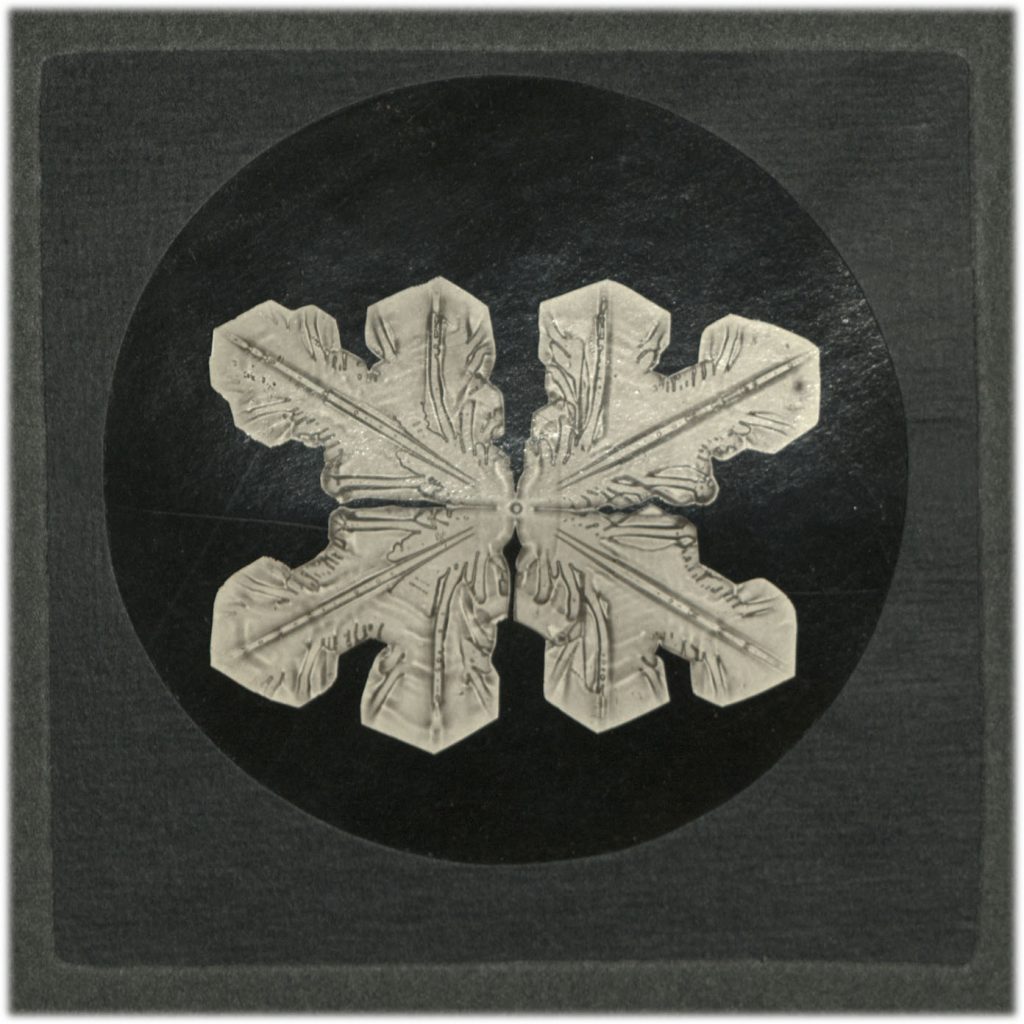 The library has a remarkable pair of albums of original photomicrographs, containing 400 of Bentley's images of snow. These may be the photos used in Snow Crystals; UCLA has a similar album, with 200 photos, which they say are illustrations for the book. The albums were the gift of Helen F. Corson.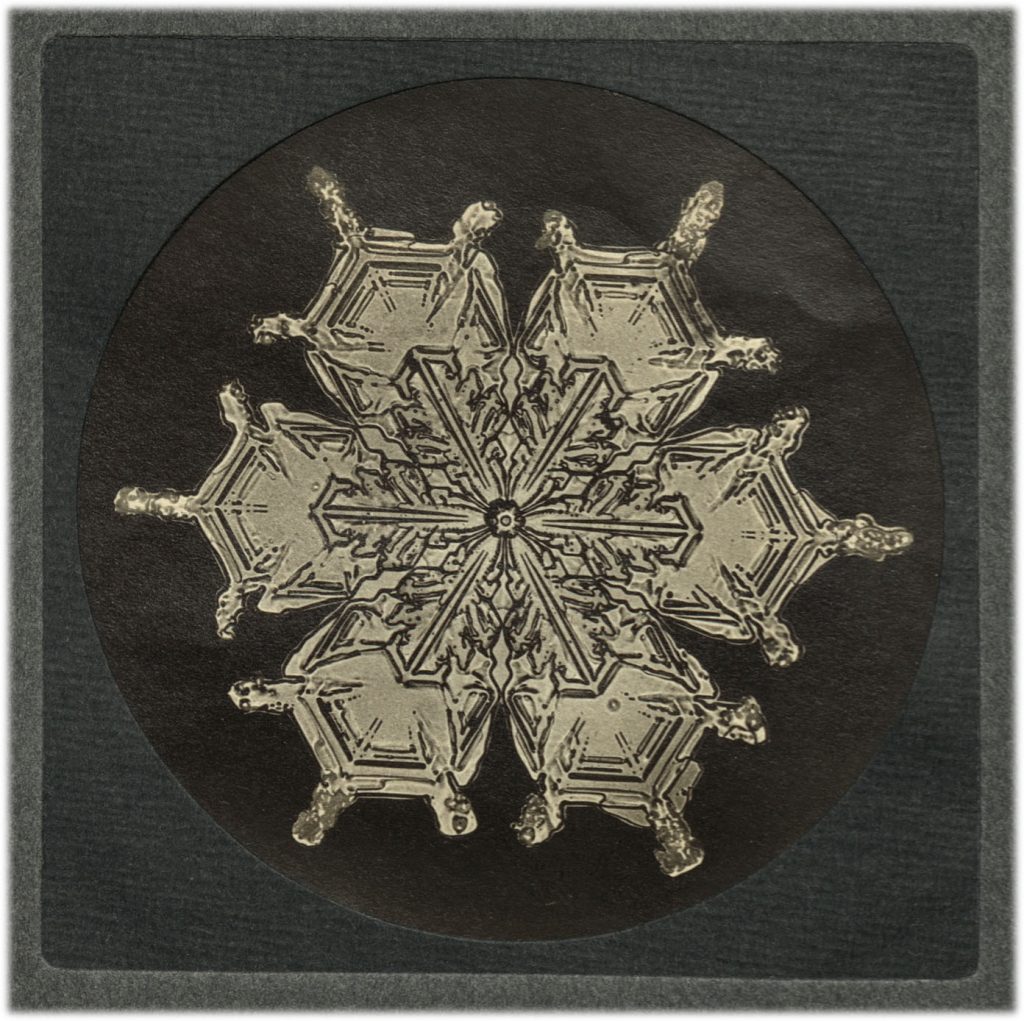 We will be sharing individual photos on a nearly-daily schedule throughout the winter on Facebook (https://www.facebook.com/Bryn-Mawr-College-Special-Collections-205274397222/). You can read more about Bentley and his work and publications at http://www.snowflakebentley.com/WBsfman.htm.