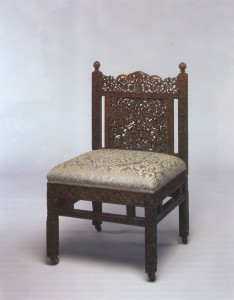 Later this month a side chair, ca. 1881-1886, designed by Lockwood de Forest will go to the Virginia Museum of Fine Arts on loan for one year, with the option to renew.  The side chair, will be on exhibition in the galleries at the Virginia Museum of Fine arts as early as this Fall.  Below is a detail of the of the design on the chair.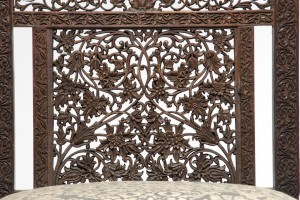 Photographs by Karen Mauch.
For more information about Lockwood de Forest and additional works designed by him in Bryn Mawr's Collection see:Lockwood de Forest: Furnishing the Gilded Age with a Passion for India by Roberta A. Mayer.