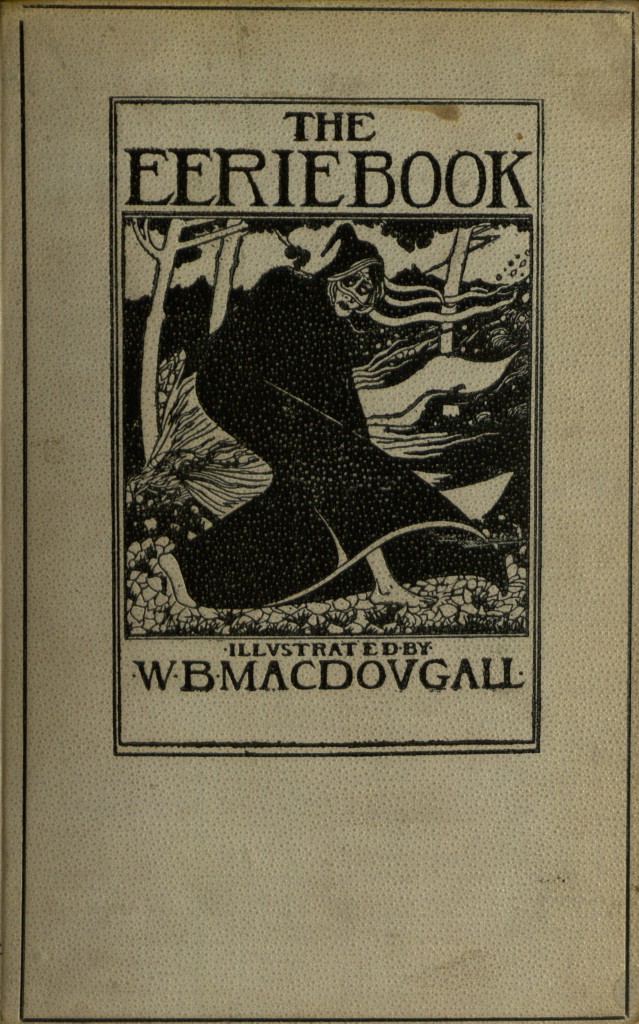 October is upon us, and this can mean only one thing: Halloween celebrations beckon! For our part, the staff in Special Collections has brought together a spooky selection of books and art objects to thrill and delight in the Halloween edition of Friday Finds. This eerie assortment will be open to view and handle on Friday, October 31st, from 3:00-4:00 pm in Room 205 of Canaday Library. You'll see books that we've organized into four categories: Masks and Fancy Dress; Witchcraft and Demons; the Living, the Dead, and the Undead; and Monsters! There will be a costume contest (details forthcoming) and a small selection of treats to follow.
As a teaser, one of the books that you will be able to look through is Fancy Dresses Described: or, What to Wear at Fancy Balls, by Ardern Holt, published in 1884. It is a detailed, illustrated handbook on fancy dress for the discerning Victorian woman. Alphabetized and cross-referenced for easy reference, this book outlines what exactly a society dame would need, for example, to assemble a costume representing an aquarium:
Fashionable evening dress of blue and green tulle, trimmed with marine plants and ornamented with fish and shells, the octopus on one side of the skirt; veil of green tulle; hair floating on shoulders. (p. 16)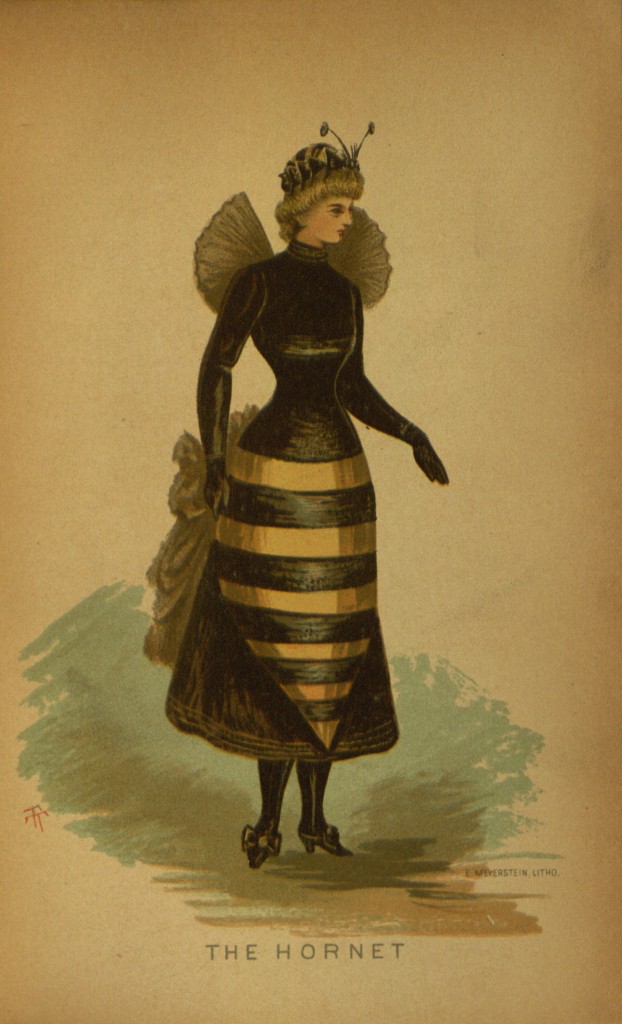 Those readers who need more than mere description will be delighted to find colored lithographs, such as this depiction of a Hornet costume (which is much akin to the Spelling Bee costume), and monochrome line drawings. These illustrations are liberally scattered among costumes which range from the abstract (Harvest) to the deeply specific (Philippa of Hainault, wife of Edward III of England). We hope you'll enjoy it as much as we do.
Keep a look out in the upcoming weeks for sneak peeks of a few more of the items you'll be able to peruse at the event and more details on the event itself.
Patrick Crowley, Rare Books Catalog Librarian