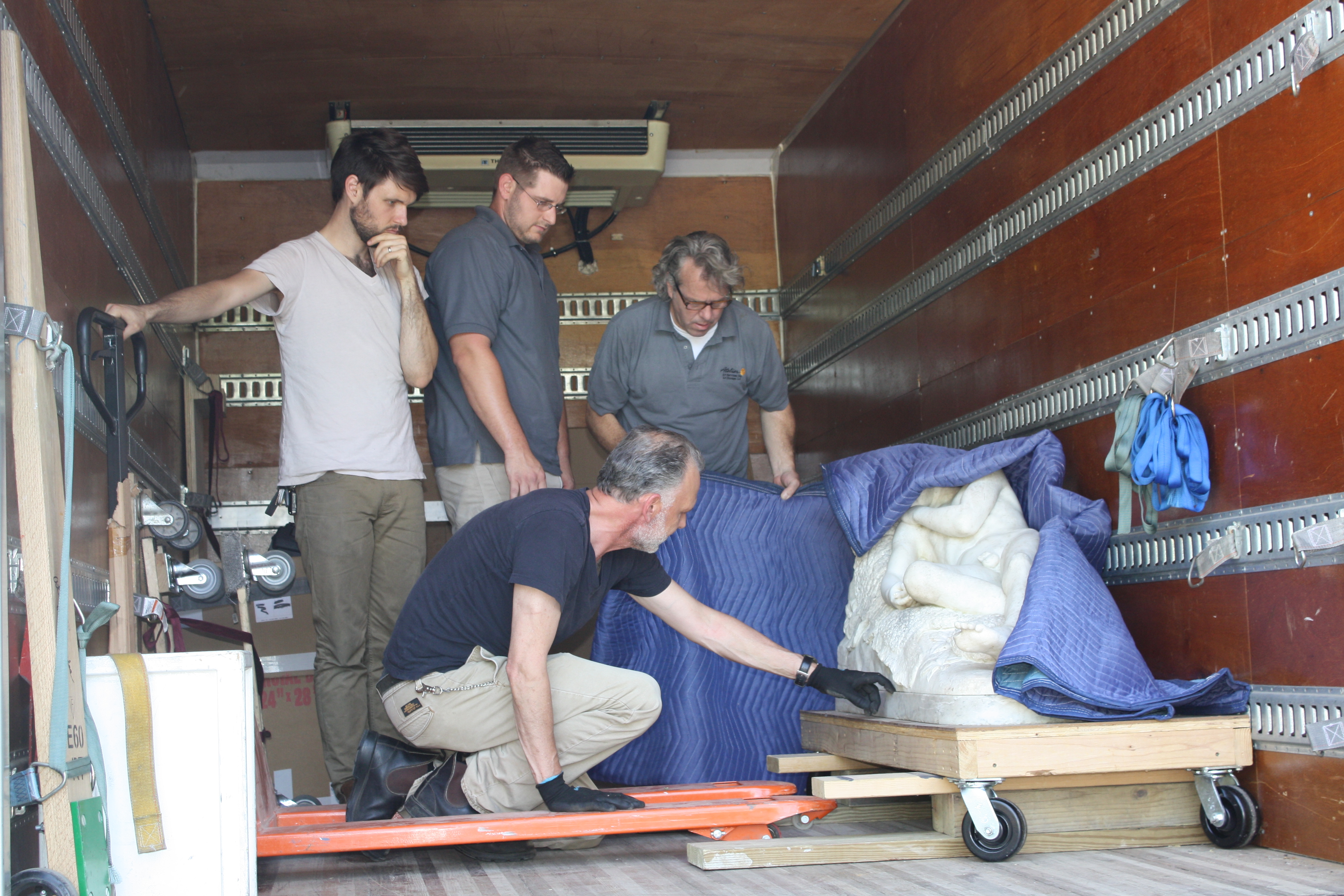 Today Bryn Mawr College's life-size marble sculpture of Endymion Recumbent by William Rinehart was safely packed for transit to New York by Atelier Art Services, Inc. (http://www.atelierartservices.com).  There the sculpture will undergo conservation in the studio of Steve Tatti (http://www.stevetatti.com).
The marble was originally purchased in 1874 by Baltimore railroad tycoon John Garrett.  Later it came to Bryn Mawr with John Garrett's daughter Mary Garrett and was on display at the Deanery as a garden sculpture.  After an encounter in which young men spending the night at the Deanery decorated the Endymion with a mustache, pink cheeks and clothing the sculpture was placed in storage where it has remained.  (For a history of the Deanery see: http://repository.brynmawr.edu/bmc_books/7/)
Although there is no immediately obvious evidence of the pre-1947 grafitti, the sculpture has dirt engrained in its surface from many years in an outdoor environment.  The first part of the conservation treatment is to clean the surface.  At that point, we will re-examine the work and determine if additional surface re-finishing is necessary and make decisions about replacing broken elements.  Our goal is to exhibit the sculpture in Carpenter Library upon completion of its conservation treatment.
This conservation treatment was generously funded by an alumna of the college who wishes to remain anonymous.