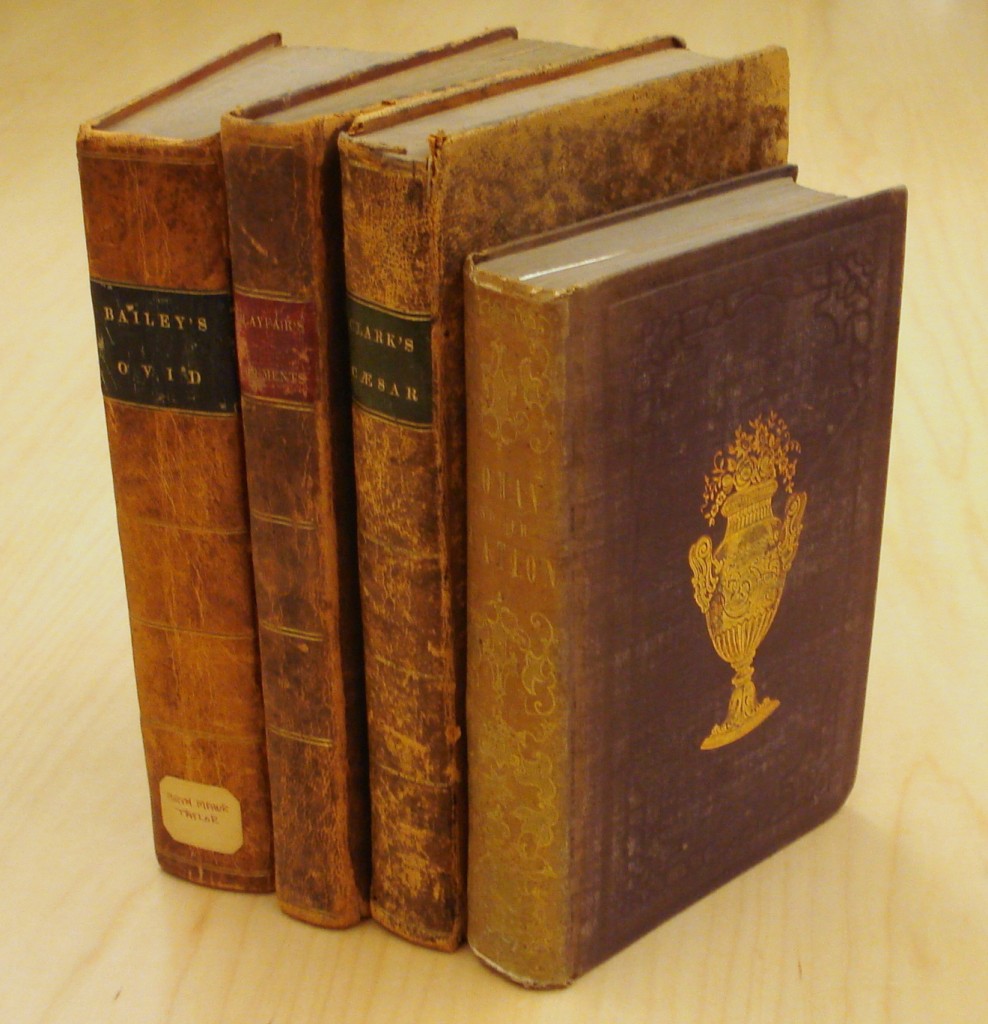 Bryn Mawr's Special Collections  holds a number of books previously owned by Dr. Joseph W. Taylor, the founder of the college. In a recent reexamination of some of these—in my case, a first viewing—we were excited to find a group of four books which illuminate the background of Dr. Taylor's personal education and his beliefs on the place of women in American society. Taylor carefully signed and dated each of his books, which allows us to attach them to known periods of his life. Three are dated to the mid-1820s, when he was in his early teenage years.[i] His age, coupled with the subjects of these books (Euclidean geometry and Latin commentaries on the works of Julius Caesar and Ovid), suggest that these may have been his own schoolbooks. If this is so, their content shows his early education to have been erudite and classically-focused.
The fourth book, Woman, Her Station Providentially Appointed…, by Margaret Coxe, discusses the role of women in American society in general and, more pointedly, argues for women's intellectual aptitude and the importance of women as teachers.[ii] It came into Dr. Taylor's collection while living in the Philadelphia area in 1853, one year before he became a member of the Board of Haverford College. It is attractive to imagine this book as one of many which spurred Dr. Taylor's dream of a women's college whose academic standards equaled those of institutions like those where he had.
Together, these books serve as a reflection of a man who was well-educated from a young age; a man who valued his school books, and by extension education, enough to keep them throughout his life; and a man who as a rising professional took an interest in questions of the social and intellectual life of American women. Luckily they stayed together in order to support this portrait. What kept them together and how did they come into our collections?
After Taylor's death in 1880, the books stayed in the Taylor family, passing to Joseph's sister, thence to her children, and finally to Margaret Taylor MacIntosh. Margaret was a Bryn Mawr alumna (Class of '21) and took a keen interest in her great uncle—she wrote and published his biography in 1932.[iii] It is no wonder that she realized that these heirlooms would be treasured by Bryn Mawr as they had been by Taylor's family. She donated many of the volumes to the library in 1955, but some, including that on women's place in society—in a pleasantly decorative, but subdued, early-Victorian binding—only came to us in 1965. Although the books each have their own distinct origin and history, their individual stories very quickly coincide; they remained together in in the Thomas family libraries until they came into our possession. Here in Special Collections we can preserve not only their individual content, but also their constellation, offering us tantalizing insights into the background and character of the man who collected them—and who founded Bryn Mawr College.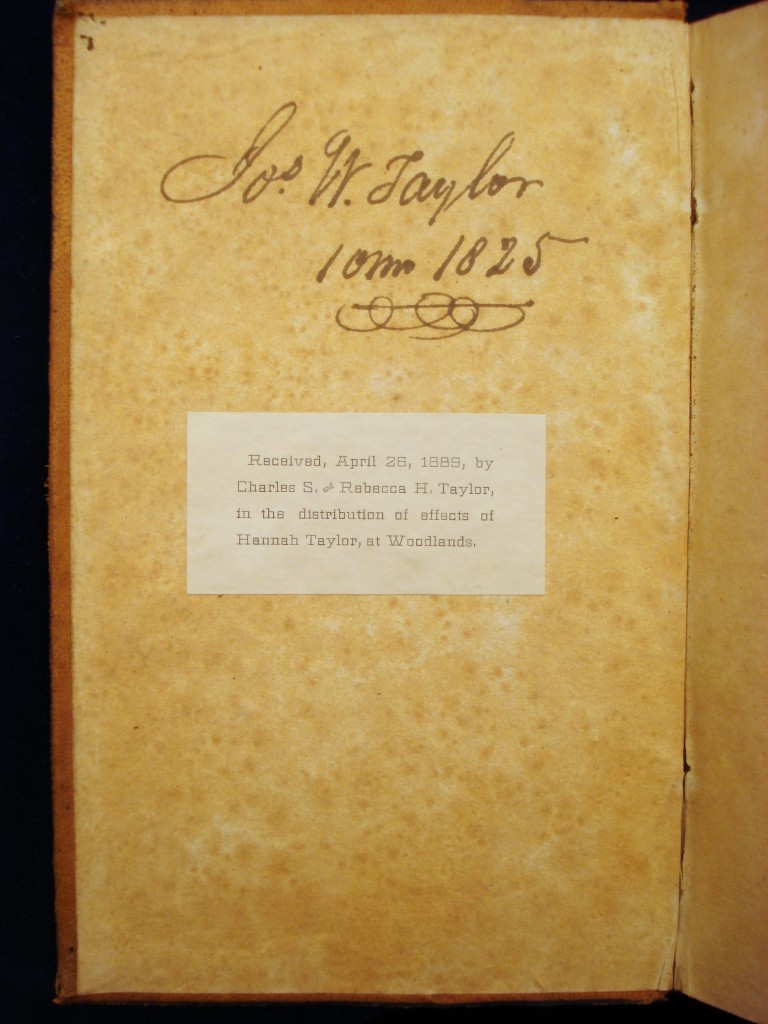 ---